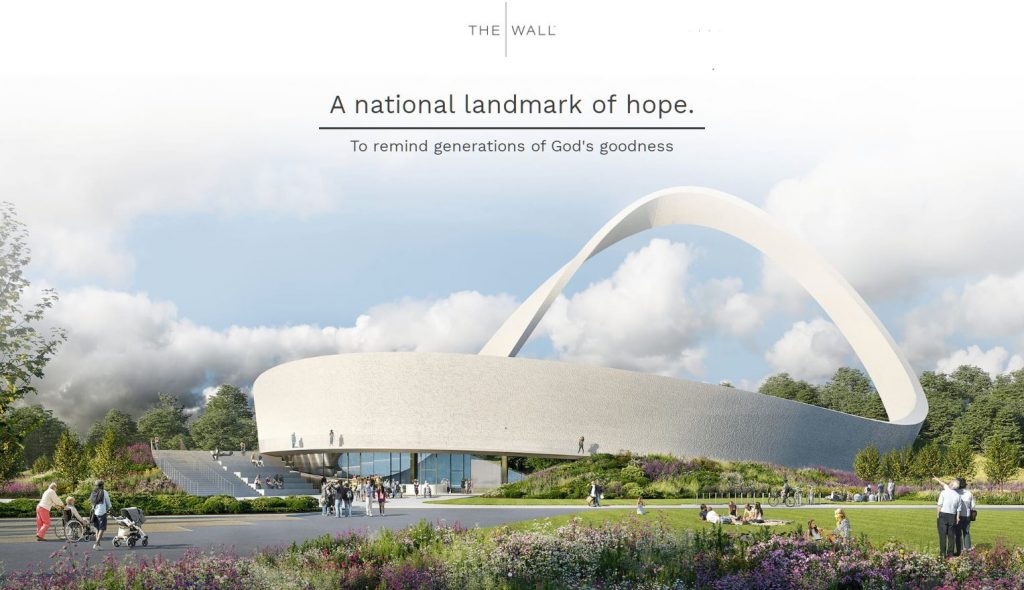 Many of you will have heard of 'The Wall of Answered Prayer'.  It is an amazing vision spearheaded by Richard Gamble – view his April update at https://www.thewall.org.uk/news/89/10000-testimonies
In brief, The Wall is a God inspired, architectural sculpture which will become a national landmark of hope situated on the outskirts of Birmingham.  Made of a million bricks with each one representing an answered prayer (the prayers will also be viewed for free electronically).
The Wall is currently waiting for planning permission (delayed due to Covid-19 situation), but they have secured the land and will begin building in 2020.
The team want to begin to share stories of hope now – particularly at this time for many of fear and anxiety. They want to share on social media hope filled stories of what God is doing…. stories of healing, of provision, stories of hope.  They have set a target of receiving 10,000 prayer testimonies over the next 30 days!
Each story should be no more than 500 words can be sent in as an audio, video or in writing to encourage others about what God has done or is doing in people's lives.
Please help by sharing this email with your group, family, friends, colleagues and churches. The more widely the message is shared the more stories of hope will appear on the website and in the media to counter the apprehension and worry faced by so many at this time.
Send your stories to dave@thewall.org.uk or via this link: https://www.thewall.org.uk/testimony.